Lash Safety Course
Are you ready to elevate the lash industry? Yes, you have the power to do that.
When your clients ask, "are lash extensions safe", what do you tell them?
Our Online Lash Safety Course teaches you everything you need to know to recognize and avoid hazards that can be encountered during professional beauty services, specifically eyelash extensions, so you'll always have the answers. The course is designed to cover a wide range of health, safety, and sanitization topics highlighting professional eye services. You'll learn all about eye anatomy, eye conditions, contraindications, sanitation, adhesive safety, use of a MSDS sheet, recommended safety kit supplies, and how to create an emergency plan.
We recognize that not every state requires professionals to be licensed to provide beauty services and to keep you and your clients safe. We also recognize that not every course out there covers the topics of health, safety, and sanitation in depth. This course is designed to elevate the industry, elevate your business, and prioritize client health + safety by creating accessibility for you to learn the best practices through our online lash academy. Now is the time to learn on your own schedule, get inspired, be empowered, and take control of your finances with this online lash course.
Yup - you heard right. It's time to invest in you, babe.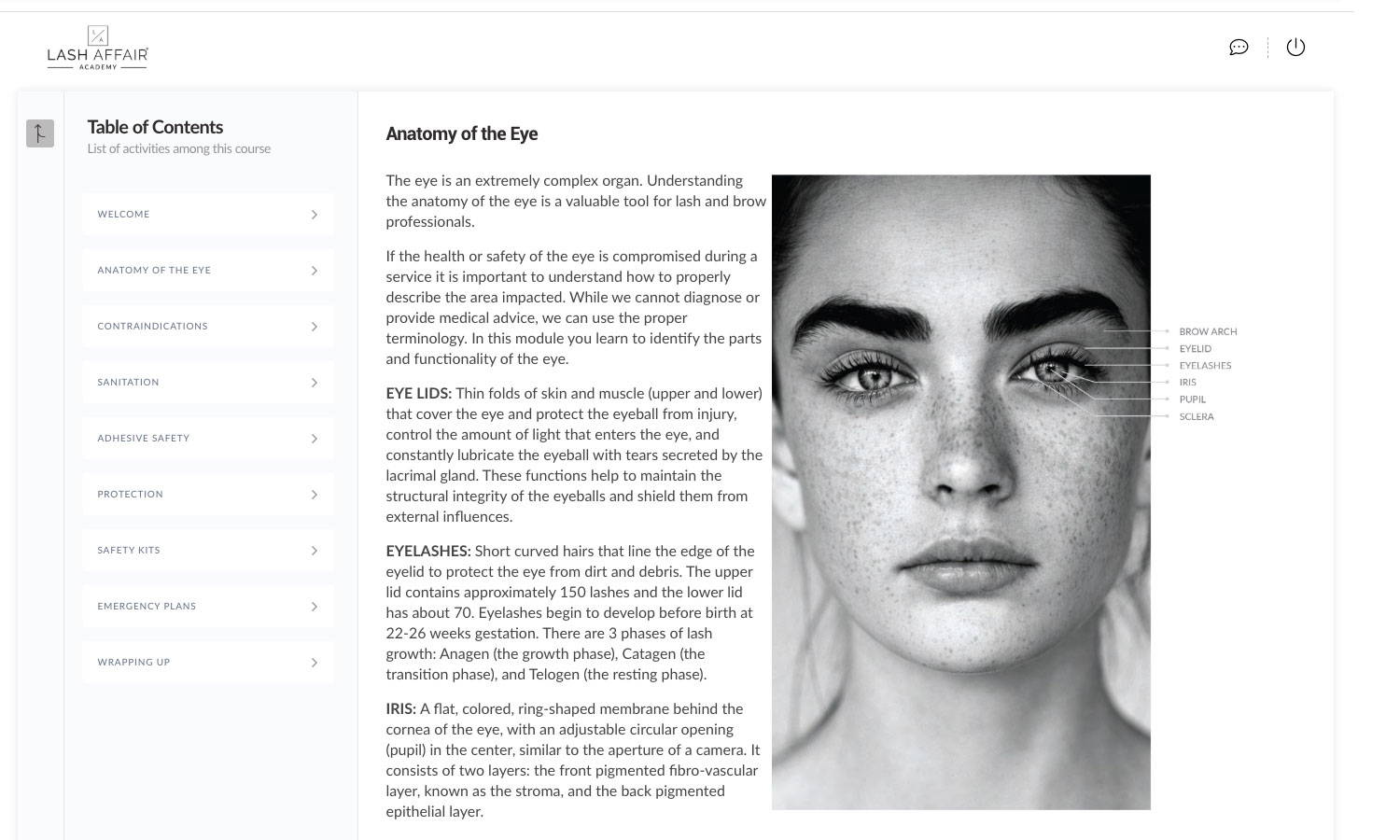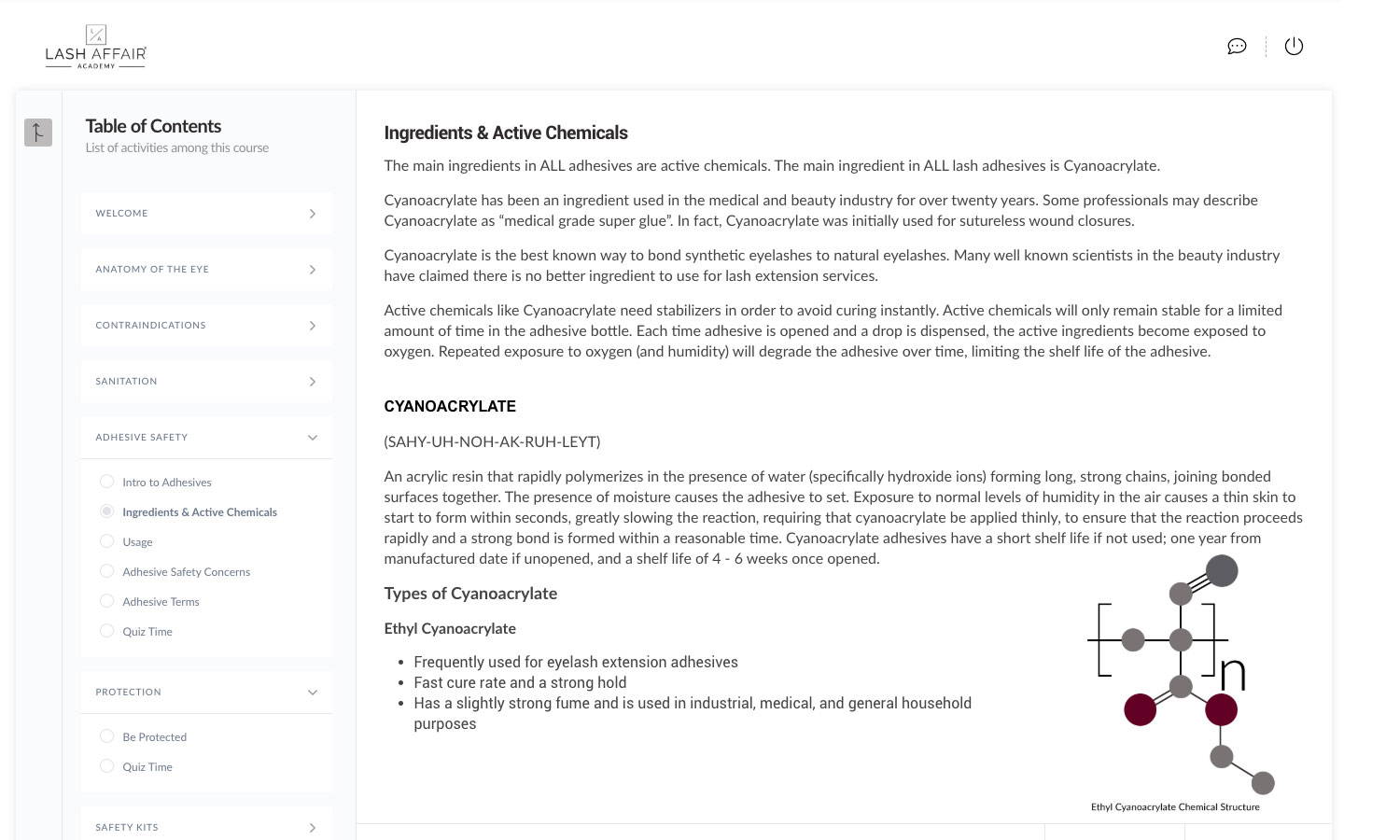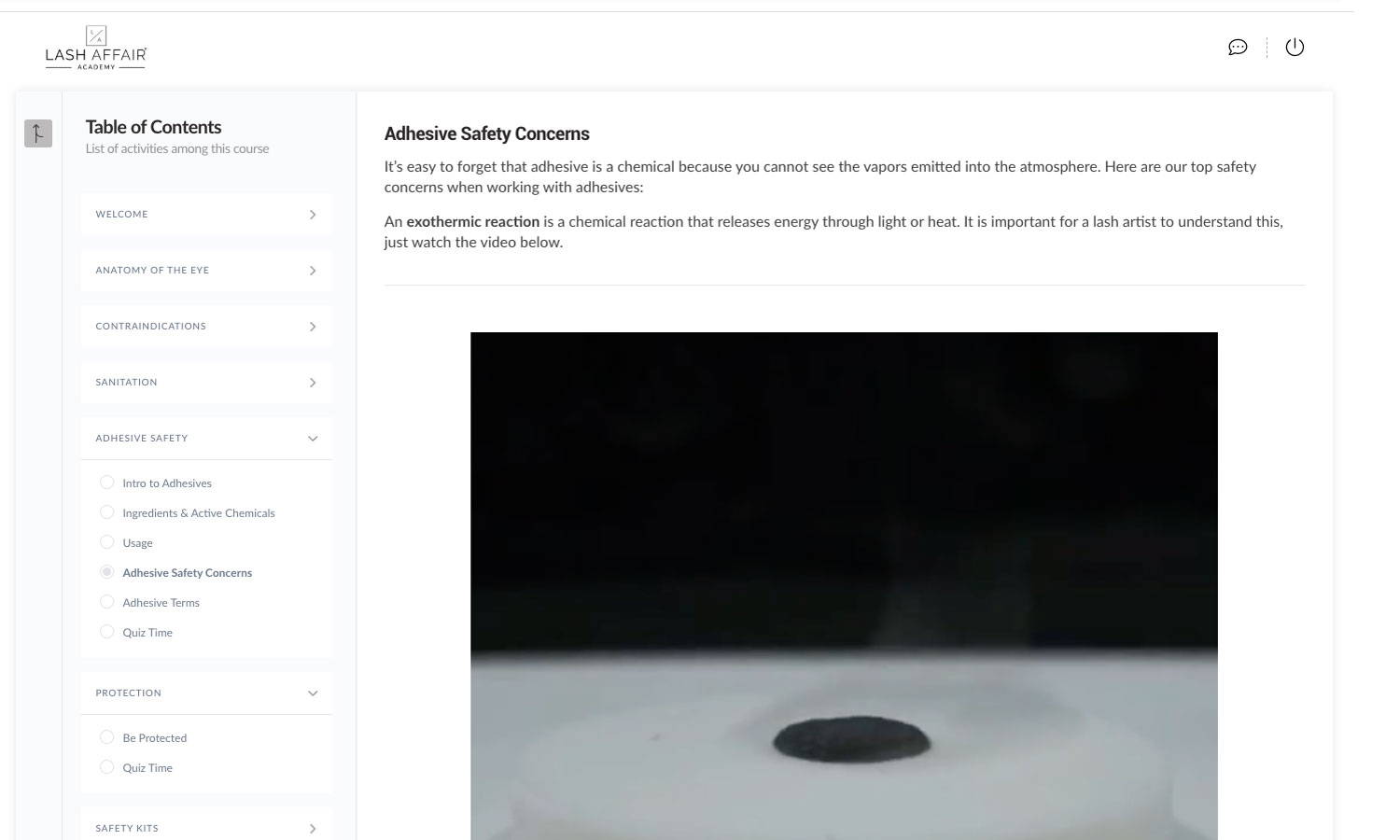 THE CONTENTS
9 Modules of Online Curriculum
- Section 1 - Welcome
- Section 2 - Anatomy of the Eye
- Section 3 - Contraindications
- Section 4 - Sanitation
- Section 5 - Adhesive Safety
- Section 6 - Protection
- Section 7 - Safety Kits
- Section 8 - Emergency Plans
- Section 9 - Wrapping Up
Lash Affair Lash Safety Certification
90+ hours of support per week
Downloads + Sample templates:
- Sample material safety data sheet (MSDS)
- Safety flash cards
- Consent form
- Client profile form
- Anatomy of the eye diagrams
P.S. All Lash Affair course payments are non-refundable - you're sticking with us, babe.
SKU:LSCourse
Regular price
$250.00
/
---